This site is constructed using Cascading Style Sheets (css), which, if you are reading this message, your browser doesn't support. While the site looks best with the layout rendered by CSS, it should nevertheless remain logical and readable.
Washburn Project Management Group, LLC provides project and portfolio governance, planning, management, execution advice, and training. WashburnPMG also provides technical support services to clients using FOSS and LAMP solutions for project and project portfolio management.
The Washburn Project Management Group, LLC Team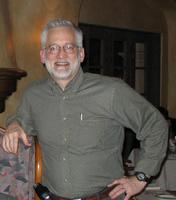 I am Walt Washburn, and have established Washburn Project Management Group, LLC and this site to showcase open source project management tools that are ready for enterprise use. I love the project management discipline, open source software, and the open source approach to building and developing solutions.
I note in my own professional experience that for many organizations and companies, the investment cost of commercial, shrink-wrap team collaboration and project management software is prohibitive. So my experience as a technical project manager and user of open source software comes together in this ProjectSite endeavor. This is a cost-effective solution for the SMB - the small to medium sized business. I believe the time, effort, and money devoted to these important tools is an investment, not an expense.
About 25 years ago I built my first personal computer around the Z80 chip and CP/M. Early on, I cut my professional technical project management teeth networking ATT 3B2 UNIX System V R4 hosts. I compiled and installed my first Linux server using an early release of Slackware's distribution and have run various Linux distributions for my personal computing ever since.
I have been a technical systems project manager for 25 years, managing projects in the federal, DoD, legal, banking, consumer services, and healthcare industries. A long-time member of Project Management Institute (PMI), I hold the Project Management Professional (PMP) certification 51196.
Having served as CIO of Westar Security Services, I can apply the perspective of the the executive ranks. Later, I was a corporate officer of Protection One Alarm Monitoring. Additionally, I have served as CTO at two e-commerce b2b start-ups.
Most recently, in the corporate environment, I managed a Best Practices team responsible, among other things, for deploying a formal SDLC for an IT organization that spanned 5 states from California to Virginia.
Thus, I bring to Washburn Project Management Group, LLC experience and expertise with:
Corporate IT environments
Project Management
Open source software implementation
Geographically distributed, "far-flung" teams
My resume is available for your review: Walt Washburn, PMP - resume.